Along with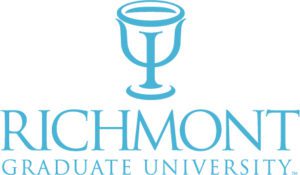 Restoring the Pleasure
Saturday, June 24, 2017
9:00 AM – 4:30 PM
Richmont Graduate University
1900 The Exchange, Building 100, Atlanta, GA 30339
This event is not sponsored by the Alumni Association and does not fall under the benefits of Founding Membership status.
Registration: click here
PRESENTERS
Dr. Clifford and Joyce Penner are sexual therapists, educators and the authors of ten books. They work together as a team:
Counseling individuals and couples,
Leading sexual enhancement seminars for couples,
Teaching sex-education for pre-teens and their parents,
Speaking with men's and women's groups,
Lecturing at universities, and
Training fellow professionals throughout the world.  In addition to Canada, Mexico and the U.S., they have taught in Jamaica, Kenya, the Philippines, Singapore, Bali, Jakarta, Australia, Germany, Austria, Switzerland and France.
Cliff Penner, PhD
Cliff Penner, PhD is a clinical psychologist, received a B.A. from Bethel College, St. Paul, MN; earned a M.A. in theology at Fuller Theological Seminary, and has his Ph.D. from Fuller's Graduate School of Psychology, Pasadena, CA.
Joyce Penner, MN
Joyce Penner, MN is a clinical nurse specialist has a B.S. in nursing from the University of Washington and a master's degree in psychosomatic nursing and nursing education from U.C.L.A.
The Penners are best known for their pioneer work in encouraging people of all faiths to connect their sexuality with their belief system ─ helping them embrace sex as good and of God, opening the topic of sexuality within churches of many denominations.You may reach them at 626.449.2525 or penners@attglobal.net and learn more about them and their associates.
COURSE DESCRIPTION
Sexual problems do not heal themselves; in fact they perpetuate themselves & fuel tension in marriage. Talk therapy alone rarely reverses these negative sexual patterns. Family of origin factors, which frequently contribute to sexual issues, need to be understood, but understanding does not change negative sexual interactions. Likewise, the person with past trauma or habituated responses must process the impact these have on sexual intimacy and be empowered to overcome those consequences. However, their sexual patterns often do not change as the result of that therapy. Restoring the Pleasure presents a comprehensive, systematic approach in which the couple is retrained to behave and communicate with each other in ways that reduce demand, enhance mutual pleasure and, facilitate the natural physiological sexual responses.
COURSE OBJECTIVES
Within the context of this 6-hour workshop, participants will be able to:
Assess updated knowledge, principles, information, and tools to be utilized in treating couples presenting with distressing sexual issues.
Explain the multiple domains of negative sexual issues.
Observe course presenters demonstrate how to apply this knowledge, information, and interventions into clinical practice.
Practice applying this knowledge, information, and interventions in dyads.
Recognize and practice safe therapeutic boundaries when dealing with sexual issues in the clinical setting.
Explain the accuracy and utility of materials presented, limitations of content, and most common risks when practicing sex therapy.
BASIC TOPIC SCHEDULE
| | |
| --- | --- |
| Time | Lecture Topic |
| 9:00 AM – 10:30 AM | Restoring the Pleasure Part I |
| 10:45 AM – 12:15 PM | Round Table Discussion with Cliff and Joyce Penner |
| 1:15 PM – 2:45 PM | Restoring the Pleasure Part II |
| 3:00 – 4:30 PM | Guided Peer Consultation Groups with Cliff and Joyce Penner |

REGISTRATION INFORMATION
Continuing Education: 6 CE clock hours available
Workshop Level: Beginner
Course Schedule: 9:00 AM – 4:30 PM
One 15 minute morning break | One hour lunch break | One 15 minute afternoon break
Fees
$150.00 per registrant.
Or
Register for Restoring the Pleasure and the Sexual Ethics CE (Friday, June 23rd) and receive a $50.00 discount. Attend both CE events and receive 12 CE clock hours for only $250.00 per registrant.
Registration
For registration click here
For CE or registration questions, please contact Martha Busby at
For other questions, please contact Mallory Reynolds or Cory Taylor at
m.reynolds@sexualwholeness.com
Also
The Penners are inviting you to email them at penners@attglobal.net with any topics, questions, and client situations related to Sexual Retraining that you would like them to address during this 6 hour work-shop. Please email before the week of June 24th, 2017
Richmont Graduate University is approved by the American Psychologist Association to sponsor continuing education for psychologists. Richmont Graduate University maintains responsibility for this program and its content.