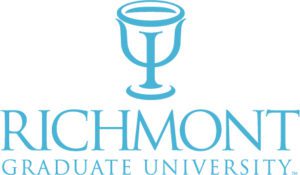 Richmont is opening a portion of the Trauma & Theodicy course to Richmont alumni and the surrounding community for Continuing Education Credit. Please note that this is only a portion of an entire course offered for a reduced fee. If you are interested in auditing or taking the entire course for course credit, please contact our registrar.
Attachment and the Trauma Spectrum
January 24, 2020 / 9:00am – 5:00pm
Richmont Graduate University
1815 McCallie Avenue, Chattanooga, TN 37404
6 CEs Available / Register HERE!
Presented by:
Dan Sartor, PhD, LCPC, NCC
Dan Sartor, PhD is the Vice President of Integration and Associate Professor of Counseling at Richmont Graduate University in Atlanta, GA. He is a licensed Clinical Psychologist (GA), Licensed Clinical Professional Counselor (IL), and Nationally Board Certified Counselor. Dr. Sartor specializes in integrating issues of faith and spirituality with psychology and counseling practice.  Other clinical specialties include complex trauma recovery, sexuality issues, addiction recovery, marital therapy, and crises of faith. Dr. Sartor regularly speaks on complex trauma recovery and is the co-author of  i:CARE: A Health Care Provider's Guide to Recognizing and Caring for Domestic Minor Sex Trafficking Victims(2016) and has  been featured on WebMD for information videos on the impact of trauma on families.
Course Description
Trauma produces variable impact upon individuals based upon it type, timing, severity, duration, and numerous individual protective factors across survivors.  This workshop will provide a framework for understanding post-trauma phenomena across the life span by, first, highlighting the biopsychosocial and spiritual dimensions of health according to Interpersonal Neurobiology and Attachment Theory, identifying five characteristics of adaptive resilience in secure attachment.  Next, the disruption of secure attachment through neglect, extreme stress, complex loss, trauma, and interpersonal trauma will be described, including resilience, post-traumatic growth, and the possible resulting impact on an individual's attachment dynamics.  Classifications of post trauma disorders from the Diagnostic Statistical Manual—5 (DSM-5), International Classification of Disease-10 (ICD10), and the literature on Disorders of Extreme Stress Not Otherwise Specified (i.e., Complex Trauma) will be applied for understanding the unique impact of interpersonal trauma on the individual.  The workshop will conclude with an overview of trauma resilience, post-traumatic growth, and vicarious trauma.
Target Audience: Marriage and Family Therapists, Clinical Mental Health Counselors, Psychologists, Social Workers, and Graduate Students.
Course Objectives
Within the context of this 6-hour workshop, participants will be able to:
Describe biopsychosocial dimensions of health according to Interpersonal Neurobiology (IPNB) and Attachment Theory
Identify five characteristics of health and adaptive resilience according to IPNB
Define the four styles of attachment according to Attachment Theory: Secure, Preoccupied, Dismissive, and Disorganized
Recognize the disruption to health often caused by neglect, extreme stress, complex loss/grief, and interpersonal trauma
Apply Diagnostic Statistical Manual of Mental Disorders – 5 (DSM-5) International Classification of Disease-10 (ICD-10) framework for Posttraumatic Disorders
Describe the impact of trauma on an individual's spirituality and world-view
Recognize the signs of Dissociative Identity Disorder
Identify six areas of disturbance caused by interpersonal trauma according to the literature on complex trauma (Disorders of Extreme Stress Not Otherwise Specified; DESNOS)
Describe the difference between resilience, post-traumatic growth, and vicarious trauma
Schedule of the Day
Session 1 (09:00-10:20 am)

 

A Standard of Health: Attachment Theory and Interpersonal Neurobiology (Objectives 1 & 2)

 

Session 2 (10:30-12:00 pm)

 

Disrupting the Trajectory of Health: The Impact of Trauma and Insecure Attachment (Objectives 3 & 4)
Lunch Break 12:00-01:00 pm

 

 
 

Session 3 (01:00-01:50 pm)

Post-Traumatic Stress: The DSM-5 and ICD-10 (Objectives 5 & 6)
Session 4 (02:00-02:50 pm)
Dissociation and Dissociative Diagnoses in the DSM-5 (Objective 7)
Session 5 (03:00-03:50 pm)
Complex Trauma: Signs and Symptoms (Objective 8)

 

Session 6 (04:00-04:50 pm)
Resilience, Treatment for Trauma, Post-traumatic Growth, and Vicarious Trauma (Objective 9)
Continuing Education:
6 CE hours available
Workshop Level:
Beginner to Intermediate
Fees:
Richmont Alumni:$130
Guests: $145
Registration: Click HERE
For CE and registration question, please contact Martha Busby.
Richmont Graduate University has been approved by NBCC as an Approved Continuing Education Provider, ACEP No. 4534. Programs that do not qualify for NBCC credit are clearly identified.
Richmont Graduate University is approved by the American Psychologist Association to sponsor continuing education for psychologists. Richmont Graduate University maintains responsibility for this program and its content.