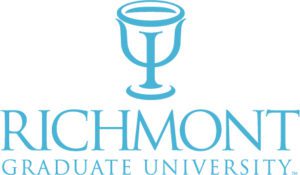 Four Decades of Integration: Locating Transformational Spiritual Practices at the Heart of Counseling and Psychotherapy
Friday, November 2, 2018
Cobb Galleria Centre
Two Galleria Parkway, Atlanta, GA 30339
3:30pm Registration  / 4:30pm CE Presentation Begins / 6:00pm Food, Fellowship & Networking / 7:30-9pm CE Presentation Concludes
This presentation will specifically focus on religious and spiritual issues in psychotherapy.  Over the course of the past two decades the American Counseling and Psychological Associations have begun to address religion and spirituality as an important individual difference. Indeed, repeated surveys indicate that the majority of individuals in the United States view religion and spirituality as an important aspects of their lives and identity. In this workshop consideration will be given to a particular model—Transformational Counseling and Psychotherapy—and present a contrast to the other four "integration" approaches, while arguing for the importance of giving careful consideration to an individuals social and cultural foundations in therapeutic work.
Presented by:
Gary Moon, Ph.D.
Gary W. Moon, M.Div. Ph.D. served as the founding Executive Director of the Martin Institute for Christianity and Culture and the Dallas Willard Center for Christian Spiritual Formation at Westmont College from 2011 to 2018 and continues to direct resource development initiatives through serving as the director of Conversatio Divina: A Center for Spiritual Formation. Dr. Moon has taught in both the School of Counseling and School of Ministry at Richmont Graduate University since 1993, and is currently a Distinguished Visiting Professor. He served as Richmont's President from 1998-2000 and then led as the Vice President and Chair of Integration until 2009. Dr. Moon also co-directs a DMin program in spiritual direction at Fuller Theological Seminary; served as the founding director of the Renovaré International Institute for Christian Spiritual Formation and as a founding Editor of the Conversations Journal.
Dr. Moon writes in areas such as the theoretical and practical integration of psychology and theology and has published and presented over 300 professional and popular papers. He recently completed a biography of Dallas Willard, which was released in March of 2018. Dr. Moon's most recent books include: Eternal Living: Reflections on Dallas Willard's Teaching on Faith & Formation (IVP, 2015) and Apprenticeship with Jesus (Baker Books, 2009). Other books include: Falling for God (Shaw/RandomHouse, 2004), and Spiritual Direction and the Care of Souls (IVP, 2004). Homesick for Eden (Servant, 1997) and a four-volume family devotion series, The Bible Ride (Servant and LifeSprings).
Summary                    
Transformational Counseling and Psychotherapy is one of the newest members to approaches for including theology and spiritual formation in clinical practice. Other views include: Biblical Counseling, Levels of Explanation, Christian Psychology, and Integration. In contrast to most of the other approaches, the transformational approach is more experiential in nature and borrows freely from the disciplines of Christian spiritual formation and spiritual direction. In this workshop you will be exposed the life and an individual, Dallas Willard, who has offered so many foundational ideas to the Transformational counseling approaches and we will see how some of his key ideas can applied to the various stages of working with a client.
Learning Objectives
As a result of this workshop participants will be able to:
Summarize the life and key ideas of one of the primary contributors to a transformational approach to counseling and psychotherapy.
Discuss the relevance of transformational counseling and psychotherapy to practice.
Identify how a Transformational approach to psychotherapy can be applied across the various stages of working with a client.
Continuing Education:
3 NBCC CE Clock Hours Provided
3 CE Hours Awarded to Psychologists
GAMFT Approval Pending
Targeted Practice Category:
Graduate Students to Seasoned Practitioners in the fields of Clinical Mental Health Counseling, Marriage and Family Therapy, and Psychology
Instructional Level:
Cost: 
Richmont Graduate University Legacy or Founding Alumni Members, Hope/Henegar Supervisors, FT Faculty & Staff: FREE (We regret that Henegar & Richmont Trauma Center clinicians do not qualify for free entry to this particular training event.)
Basic Alumni Association Members: $35
Richmont Students: $15
Guests: $75 (includes dinner)
Registration: Click HERE
Refunds will be accepted until Friday, October 26.
For questions, please contact Martha Busby at mbusby@richmont.edu.
Richmont Graduate University has been approved by NBCC as an Approved Continuing Education Provider, ACEP No. 4534. Programs that do not qualify for NBCC credit are clearly identified. Richmont Graduate University is solely responsible for all aspects of the programs. 
Richmont Graduate University is approved by the American Psychological Association to sponsor continuing education for psychologists. Richmont Graduate University maintains responsibility for this program and its content.