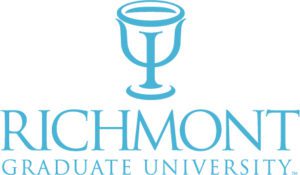 In Partnership With
Presents
Advanced Sex Therapy
November 5-7, 2021
Richmont Graduate University
1900 The Exchange, Building 100, Atlanta, GA 30339
Presented by:
Cliff Penner, PhD is a clinical psychologist, received a B.A. from Bethel College, St. Paul, MN; earned a M.A. in Theology at Fuller Theological Seminary, and has his Ph.D. from Fuller's Graduate School of Psychology, Pasadena, CA. The Penner's are best known for their pioneer work in encouraging people of all faiths to connect their sexuality with their belief system – helping them embrace sex as good and of God, opening the topic of sexuality within churches of many denominations.
Joyce Penner, MN is a clinical nurse specialist in psychosomatic disorders that specializes in sexual, marital, and premarital therapy as an independent practitioner. Joyce is a speaker, seminar leader and co-author of ten books on sexuality with her husband Dr. Clifford Penner. The Penner's are best known for their pioneer work in encouraging people of all faiths to connect their sexuality with their belief system ─ helping them embrace sex as good and of God, opening the topic of sexuality within churches of many denominations. She has made many television and radio appearances. In addition, she loves her role as a mother, grandmother, and mother mentor and has written What to Pray When You're Expecting: Hopes, Prayers and Dreams During Pregnancy – For Mom and the Whole Family.
Dr. Doug Rosenau is a Licensed Psychologist, Marriage & Family Therapist, and Diplomat of the American Board of Sexology (ABS). Another pioneer in Christian sex therapy, Doug is a popular speaker and the best-selling author of A Celebration of Sex. He is a full clinical member of the Society for Sex Therapy and Research (SSTAR), and he teaches Human Sexuality as an adjunct professor at Dallas Theological Seminary, Reformed Theological Seminary, and Richmont Graduate University. Dr. Rosenau is a graduate of Dallas Theological Seminary (Th.M.), and received his doctorate (Ed.D.) from Northern Illinois University. As Co-Founder and Director of Vision of the Christian organization Sexual Wholeness, Inc., he has helped to create the Institute for Sexual Wholeness that trains Christian sex therapists and educators.
Course Description
This advanced course takes an in-depth look at treatment for sexual dysfunction. Areas of primary focus include the diagnosis and treatment of sexual dysfunctions specific to desire, pain, arousal and orgasm.
Course Objectives
As a result of this presentation, participants will be able to:
Identify the stages of sexual development and utilize this information in helpful clinical interventions.
List and describe common barriers to healthy sexual attitudes and responses.
Increase comfort and confidence in dealing with explicit sexuality within appropriate boundaries.
Recognize and practice safe therapeutic boundaries when dealing with sexual issues in the clinical setting.
Summarize and assess for treatment the educational gaps in sexuality that create misinformation, inhibitions and a harmful naivete.
Recognize and explain the importance of gender differences in sex therapy assessment and treatment.
Discuss and assess the requirements for a qualified sex therapist.
List and explain the goals and tools of the sex therapy process.
Evaluate and create assessment strategies and sex history forms for assessing and developing treatment plans for sexual dysfunctions.
Summarize and describe the sexual retraining process in its weekly increments.
Recognize and implement the therapist's tools and keys to success in assigning and evaluating sexual homework assignments.
Explain and coach the giving and receiving of sensual pleasure to alleviate anxiety and increase intimate connection.
Utilize DSM-V diagnoses of sexual problems.
Recognize and utilize effective treatment protocols for male, female and couples sexual desire, arousal and release difficulties.
Execute basic therapeutic interventions around common male and female sexual dysfunctions.
Assess and treat female pain and genito/pelvic disorders.
Review and discuss actual case studies to assist in creating treatment protocols for sex therapy.
Recognize and educate clients on the possible sexual side effects of birth control and other medications.
Explain the accuracy and utility of materials presented, limitations of content, and most common risks when practicing sex therapy.
Basic Topic Schedule
Day 1

Intro: What We've Learned About Men and Women and Sex In Marriage In 40 Years As Sex Therapists:

Sexual Therapy: Your Definition

Why is Sexual Therapy Necessary?

(Application to Assessment and Treatment)

Developmental Gaps

Educational Gaps

Relational/Clinical Issues

Biochemical & Physiological Factors

Male-Female Differences

Day 2

The Process of Evaluation (Assessment) requires:

A comfortable, qualified therapist

A well-defined system

The Sexual Therapy Process

The Goals

The Tools

The Sexual Therapy/Retraining Process

Tools for Couples' Homework Data Gathering

Sexual Dysfunctions and Their Treatments

Sexual Desire Differences & Difficulties (HSDD)

Initiation Patterns Affect Frequency

Sexual Pleasure Interrupted by Boredom, Inhibitions & Spectatoring

Problems of Arousal

Barriers to Entry and Enjoyment

Problems of Sexual Release

Conflict with the "After-glow"

Day 3

The Results of Sexual Therapy

Quick Fix

Abort

Resist

Diagnostic Benefit

Long-Term Mutually Satisfying Sexual Relationship
REGISTRATION INFORMATION
Continuing Education:
22 CEs Available
Registration Information
Workshop Level:
Advanced
(Participants must have completed the introductory course – Human Sexuality – prior to the registration of this course).
Target Audience
Psychologists, Professional Counselors, Marriage & Family Therapists, Social Workers, Counseling Graduate Students
Course Schedule:
Friday, November 5, 2021: 9:00 AM – 7:00 PM EST
Saturday, November 6, 2021: 9:00 AM – 7:00 AM EST
Sunday, November 7, 2021: 8:00 AM – 4:00 PM EST
Fees
$800.00

Plus Textbooks

Professional Students taking the course toward ABCST Sex Therapy Certification on a Pass-Fail basis

*If you are not an ABCST member, then contact Mallory Oxendine at mallory@sexualwholeness.com to become one now.

(Completion of all reading and assignments are required in order to receive CE credits).

$350.00

Plus Textbooks

Course Alumni retaking the course as a refresher
Richmont Tuition Rates

Plus Textbooks

Students of other universities who are taking the course and need the credits to appear on their official transcripts at another university will need to apply as a non-degree seeking student. Contact the Admissions Office at admissions@richmont.edu to apply.
Registration
For CE and registration questions, please contact Martha Busby at
For questions about the course, please contact Anna Stubbs at anna@sexualwholeness.com.
Refund policy: Full refunds will only be issued if requested prior to October 29, 2021.
There is no known commercial support for this program.
Richmont Graduate University is approved by the American Psychologist Association to sponsor continuing education for psychologists. Richmont Graduate University maintains responsibility for this program and its content.