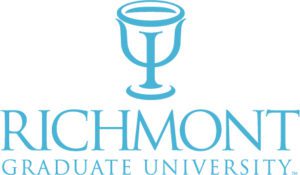 Along with
Present
Advanced Sexual Trauma and Abuse
February 21-23, 2020
Richmont Graduate University
1900 The Exchange, Building 100, Atlanta, GA 30339
To Register: Click HERE
Presented by:
Dr. Vanessa Snyder is a Licensed Professional Counselor, Licensed Marriage and Family Therapist, Certified Sex Therapist, Certified Traumatologist, and AAMFT Approved Supervisor. She is a 2008 graduate as well as the VP of the Institute of Trauma and Recovery at Richmont Graduate University. She received her PhD in Counselor Education and Supervision from Regent University in VA. Her areas of research interests include: trauma in families, sexual abuse and trauma, trauma treatment with play/art therapy, assessment in treatment of adults who experience trauma/complex trauma, secondary traumatic stress, complex trauma model protocol used for human trafficking and dissociative disorders.
Debra Taylor, MA is a Marriage and Family Therapist and a Certified Sex Therapist. She teaches sex therapy courses through the Institute for Sexual Wholeness at Richmont Graduate University in Atlanta, Georgia, and has presented on various marriage and sexuality topics in graduate schools and conferences throughout the United States and internationally. She earned her M.A. in Marriage, Family, and Child Counseling from Azusa Pacific University, and a Certificate in Human Sexuality from the Neuropsychiatric Institute at U.C.L.A. Debra is a co- founder of Sexual Wholeness, Inc., an organization which seeks to "unveil God's truth about sexuality" through professional training, retreats, seminars, writing and production of audio/video educational materials. She is a co-author with Archibald Hart and Catherine Hart- Weber of Secrets of Eve: Understanding the Mystery of Female Sexuality. Debra and her husband, Kent, have been married for 37 years and are the parents of two young adults.
Dr. Heather Davediuk Gingrich is a professor of counseling at Denver Seminary. She is a clinical member of the American Association of Marriage and Family Therapy, as well as a member of the Colorado Counseling Association, the International Society for the Study of Trauma and Dissociation, the Rocky Mountain Trauma and Dissociation Society, and a professional affiliate of Division 56 (Trauma Psychology) of the American Psychological Association. She is an advisor for the Philippine Association of Christian Counselors and the Philippine Society for the Study for Trauma and Dissociation. Dr. Gingrich earned a PhD from the University of the Philippines, an MA from Wheaton College Graduate School, and a BA from Carleton University in Canada. During her 30 plus years in the counseling field, Dr. Gingrich has divided her time between clinical work and teaching. Dr. Gingrich specializes in the treatment of complex trauma, including adult survivors of abuse, and has done research, writing, and clinical work in the area of dissociative disorders and trauma. She has lived in Canada, Pakistan, the Philippines, and the United States. Her new book is called Restoring the Shattered Self: A Christian Counselor's Guide to Complex Trauma (2013, IVP).
Course Description:
This intermediate course examines the topic of sexual trauma and abuse. Current thinking in the treatment of people with a history of sexual trauma and abuse in the context of sex therapy is explored in depth.
Course Objectives:
Within the context of this 22-hour workshop, participants will be able to:
List and describe the different types of sexual
Describe the developmental impact of early childhood sexual abuse
Assess the dynamics and roles of a family affected by sexual abuse versus families who are functional and
Name and describe post-traumatic stress reactions and other effects of sexual
Effectively treat sexual trauma in survivors from all age
Apply the technique of mapping with dissociative
Identify and utilize differentiation of clients with dissociation using the Dissociative Continuum
Utilize the concept of ego states and apply its theory to clients with various levels of dissociation.
Explain the steps of the HEART Model
Synthesize the use and application of the HEART model with clients from both a secular and spiritual framework
Verbalize and implement certain treatment strategies in working with clients who have been sexually abused and are currently in treatment for couples' sex therapy
Identify the effects of sexual abuse on partner intimacy
Eliminate client's negative sexual behaviors and resolve sexual specific relational problems
Explain upsetting automatic reactions to touch and sex
Demonstrate effective strategies for overcoming common reactions of the abuse survivor and partner in the context of the intimate relationship
Develop a plan to create the client's healthy sexual self-concept.
Explain the accuracy and utility of materials presented, limitations of content, and most common risks when working with sexually traumatized
 Basic Topic Schedule:
Day One
Overview of Sexual Abuse and Treatment of Sexual Trauma

 

Diagnosis and Treatment of Dissociative Disorders and the Dissociative Continuum

Day Two
The Heart Model

 

Introduction to Sex Therapy with a Trauma Survivor

Day Three
Moving Towards Healthy Sexual Behavior

 

Healing with an Intimate Partner
Registration Information
Continuing Education:
22 CEs available
Workshop Level:
Advanced.
(Participants must have completed the Introductory Course- Human Sexuality- prior to the registration of this course).
Course Schedule
Friday, February 21, 2020: 9:00 AM – 7:00 PM
Saturday, February 22, 2020: 9:00 AM – 7:00 AM
Sunday, February 23, 2020: 8:00 AM – 4:00 PM
Fees
$800.00 Plus Textbooks
Professional Students taking the course toward ABCST Sex Therapy Certification on a Pass-Fail basis

(Completion of all readings and assignments are required in order to receive CE credits).

 $350.00

Plus Textbooks

 

Richmont alumni retaking the course as a refresher.
Richmont Tuition RatesPlus Textbooks

Individuals who are not pursuing ABCST certification or those who need the course credits to appear on their official transcripts at another university will need to apply as a non-degree seeking student. Contact the Office of Admissions at 

admissions@richmont.edu

 to apply.
Registration
To Register: Click HERE
For registration and CE questions, please contact Martha Busby at
mbusby@richmont.edu
For course-related questions, please contact Anna Stubbs at anna@sexualwholeness.com.
Refunds: Full refunds will only be issued if requested prior to February 14, 2020.
There is no known commercial support for this program.
Richmont Graduate University is approved by the American Psychologist Association to sponsor continuing education for psychologists. Richmont Graduate University maintains responsibility for this program and its content.