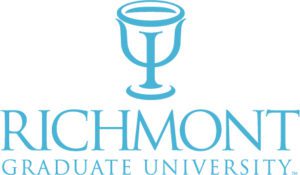 along with
presents
Basic Issues in Sex Therapy
April 17-19, 2020
Live Webinar (via Zoom)
*Zoom link will be sent a week prior to the training.
Presented by
Dr. Doug Rosenau is a Licensed Psychologist, Marriage & Family Therapist, and Diplomat of the American Board of Sexology (ABS). Another pioneer in Christian sex therapy, Doug is a popular speaker and the best-selling author of A Celebration of Sex. He is a full clinical member of the Society for Sex Therapy and Research (SSTAR), and he teaches Human Sexuality as an adjunct professor at Dallas Theological Seminary, Reformed Theological Seminary, and Richmont Graduate University. Dr. Doug is a graduate of Dallas Theological Seminary (Th.M.), and received his doctorate (Ed.D.) from Northern Illinois University. As co-founder and current Executive Director of the Christian organization Sexual Wholeness, Inc., he has helped to create the Institute for Sexual Wholeness that trains Christian sex therapists and educators.
Dr. Michael Systma is a Licensed Professional Counselor in the state of Georgia, a Certified Sex Therapist, and a Certified Sexual Addictions Specialist (Trainer level). He is also an ordained minister with The Wesleyan Church and has served as a staff pastor for churches with attendance from 30 to over 1000. He is currently appointed to Building Intimate Marriages, Inc. by The Wesleyan Church. Michael received his BS in Christian Ministry from Indiana Wesleyan University, an MS in Community Counseling from Georgia State University, and a diploma in Christian counseling from Psychological Studies Institute. Michael also has a Ph.D. from the University of Georgia in Child and Family Development / Marriage and Family Therapy where he specialized in marital sexual therapy. His dissertation was on "Sexual Desire Discrepancy in Married Couples". Michael is a co-founder of Sexual Wholeness, Inc.
Dr. Mark Yarhouse is the Dr. Arthur P. Rech and Mrs. Jean May Rech Professor of Psychology at Wheaton College, where he directs the Sexual & Gender Identity Institute. Mark is a Licensed Clinical Psychologist and Licensed Marriage & Family Therapist. He is a core faculty member in the Doctoral Program in Clinical Psychology at Wheaton College, where he teaches courses in Foundations of Integration, Sexuality & Sex Therapy, and Integration Capstone. Mark is author or co-author of over 80 articles and book chapters as well as several books including Understanding Sexual Identity, Understanding Gender Dysphoria, and Emerging Gender Identities.
Dr. Susan Townsend , until her recent retirement, was a Licensed Professional Counselor in Private Practice in Knoxville Tennessee.  She obtained her Doctorate in Education with a specialty in Counseling from The College of William and Mary, Williamsburg, Virginia and a Bachelor of Science degree in Nursing from the Medical College of Virginia School of Nursing at Virginia Commonwealth University, Richmond, Virginia.  She held a certificate in Christian Sex Therapy from The Psychological Studies Institute, Atlanta, Georgia.  Since her retirement she has been enjoying traveling with her husband of 50 years.  She has 3 children and 7 grandchildren.
Course Description: An intermediate workshop designed for the student pursuing the field of sex therapy. This course focuses on the profession of sex therapy exploring historical, ethical, cultural, and research issues, and theoretical distinctives in the field. Students also explore sex therapy with specific populations.
Course Objectives: Within the context of this 22 hour workshop, participants will be able to:
List and describe both the male and female physical changes with aging and their effect on sexuality
Assess and summarize the psychological and physical effects of aging on sexual response and functioning
Demonstrate a knowledge of and ability to utilize Brief Solution-focused therapy with aging or disabled clients
Demonstrate a basic knowledge of physical disabilities with medication side effects and their effect on sexual functioning and relationships
Apply effective therapeutic interventions in the sexual relationships of those with physical disabilities
Recognize and create treatment interventions around body image issues with aging and disability
Summarize and discuss cultural concepts around single adulthood and sexual expression
Describe and critique dating rituals and their effect on creating long-term, intimate relationships
Discover and critique historical and contemporary issues in sexology
Compare similarities and differences in sex therapy professional organizations and journals.
Reflect on socio-cultural issues in sexual values and norms
Explore components of cross cultural sexuality
Summarize critical components of ethics in sexology and sex therapy
Interpret legal issues related to work in sex therapy
Reflect on evidence based findings related to sexual and gender identity
Examine current gender and sexual identity etiology and treatment modalities
Critique the problems of research in the area of sexology
Integrate different theories of sex therapy
Demonstrate knowledge of sex therapy from a system perspective.
Create and implement a succinct sex history and assessment.
Explain the accuracy and utility of materials presented, limitations of content, and most common risks when practicing sex therapy.
Basic Topic Schedule:
Day One
Sex Therapy and Special Populations

Welcome-Sexual Wholeness Introductions

Sex Therapy with Singles

Sex Therapy with Aging Individuals/Couples

Lunch

Sex Therapy and ADHD

Sex Therapy with the Disabled

Ethics in Sex Therapy

Day Two
Research, Ethics, Multicultural Sex Therapy, and Sexual/Gender Identity

Theology of sex (integration)

Ethics in Sex Therapy

Research in Sex Therapy

Gender Identity

Lunch

Sexual Identity (SSA)

Multi-Cultural Sex Therapy

Assessment and Taking a Sex History

Day Three
Assessment and History Taking, Theories in Sex Therapy and Systemic Sex Therapy

Sex History Exercise

History of the field (including the Kinsey video)

Lunch

Sex therapy from differing theories

Systemic Sex Therapy
Registration Information
Continuing Education
22 CE credits awarded
Workshop Level
Intermediate
(Participants must have completed the Introductory Course- Human Sexuality- prior to the registration of this course).
Target Audience
Psychologists, Clinical Mental Health Counselors, Marriage and Family Therapists, Social Workers, Graduate Students
Course Schedule
Friday, April 17, 2020: 9am – 7pm
Saturday, April 18, 2020: 9am -7pm
Sunday, April 19, 2020: 8am – 4pm
Fees
$800.00 Plus Textbooks
Professional Students taking the course toward ABCST Sex Therapy Certification on a Pass-Fail basis

(Completion of all readings and assignments are required in order to receive CE credits).

 $350.00

Plus Textbooks

 

Richmont alumni retaking the course as a refresher.
Richmont Tuition RatesPlus Textbooks
Individuals who are not pursuing ABCST certification or those who need the course credits to appear on their official transcripts at another university will need to apply as a non-degree seeking student. Contact the Office of Admissions at admissions@richmont.edu to apply.
Registration
Click here
For registration and CE questions, please contact Martha Busby at mbusby@richmont.edu
For course-related questions, please contact Anna Stubbs at anna@sexualwholeness.com.
 Refunds: In order to receive a full refund, requests must be made prior to April 10, 2020.
There is no known commercial support for this program.
Richmont Graduate University is approved by the American Psychologist Association to sponsor continuing education for psychologists. Richmont Graduate University maintains responsibility for this program and its content.