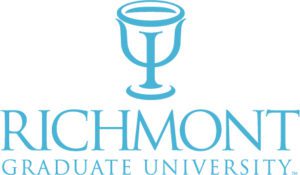 Counseling Gender Diverse Populations
Friday, October 20, 2017
DoubleTree Atlanta-Marietta
2055 South Park Place, Atlanta, GA 30339
4pm Registration  / 5pm CE Presentation / 6:30pm Food, Fellowship & Networking / 7:30-9pm CE Conclusion
Registration is closed.
This training will examine clients who meet diagnostic criteria for Gender Dysphoria in childhood and adolescence/adulthood, as well as adolescents who present various and diverse gender identities. Participants will learn about recent trends in services to minors and the challenges faced by families who identify as holding conventionally religious beliefs regarding sex and gender. Participants will learn about different frameworks for understanding these conflicts and will explore an integrated approach to navigating conflicts between religious faith and various gender identity trajectories.
Presented by:
Mark Yarhouse, Psy.D.
Mark A. Yarhouse, Psy.D., is the Rosemarie S. Hughes Endowed Chair and Professor of Psychology at Regent University in Virginia Beach, Virginia, where he is a core faculty member in the Doctoral Program in Clinical Psychology. Dr. Yarhouse was named Senior Fellow with the Council of Christian Colleges and Universities to conduct a study of students navigating sexual identity concerns at Christian colleges and universities. He has been a consultant to the National Institute of Corrections to address issues facing sexual minorities in corrections, and he was part of a consensus panel from the American Psychological Association on sexual orientation and gender identity change efforts that convened to provide input to the Substance Abuse and Mental Health Services Administration (SAMHSA) in Washington, DC. Dr. Yarhouse is currently the Chair of the task force on LGBT issues for Division 36 (Psychology of Religion and Spirituality) of the American Psychological Association. He was also invited to write the featured white paper sexual identity for the Christ on Campus Initiative edited by Don A. Carson for The Gospel Coalition.
Dr. Yarhouse has published over 80 peer-reviewed journal articles and book chapters and is author or co-author of several books, including Understanding Gender Dysphoria: Navigating Transgender Issues in a Changing Culture.
Learning Objectives
As a result of this workshop participants will be able to:
Describe the gender identity issues presented by individuals, couples, and families in distress
Articulate treatment recommendations consistent with the Substance Abuse and Mental Health Services Administration recommendations for providing services to minors who experience gender dysphoria
Identify the common clinical issues related to gender identity and religious identity conflicts
Continuing Education:
3 CE Hours of Continuing Education Provided.
Targeted Practice Category:
Graduate Students to Seasoned Practitioners in the fields of Clinical Mental Health Counseling, Marriage and Family Therapy, and Psychology
Instructional Level:
Cost: 
Richmont Graduate University Legacy or Founding Alumni Members, Hope/Henegar Supervisors, Faculty & Staff: FREE (We regret that Site Supervisors do not qualify for free entry to this particular training event.)
Basic Alumni Association Members: $30
Richmont Students: $10
Guests: $75 (includes dinner)
Registration is closed.
Refunds will be accepted until Friday, October 13.
For questions, please contact Martha Busby at mbusby@richmont.edu.
Richmont Graduate University has been approved by NBCC as an Approved Continuing Education Provider, ACEP No. 4534. Programs that do not qualify for NBCC credit are clearly identified. Richmont Graduate University is solely responsible for all aspects of the programs. 
Richmont Graduate University is approved by the American Psychological Association to sponsor continuing education for psychologists. Richmont Graduate University maintains responsibility for this program and its content.
This workshop has been approved as Core hours by the Georgia Association for Marriage and Family Therapy.