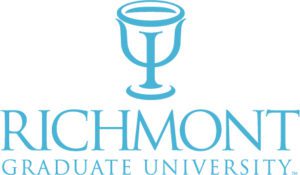 along with
presents
Sexual Dysfunctions, Addictive, Compulsive, and Paraphilic Sexuality
July 8-10, 2022
Richmont's Atlanta Campus (1900 The Exchange SE, Bldg. 100, Atlanta, GA 30339)
Presented by
Dr. Michael Sytsma is a Licensed Professional Counselor in the state of Georgia, a Certified Sex Therapist, and a Certified Sexual Addictions Specialist (Trainer level). He is also an ordained minister with The Wesleyan Church and has served as a staff pastor for churches with attendance from 30 to over 1000. He is currently appointed to Building Intimate Marriages, Inc. by The Wesleyan Church. Michael received his BS in Christian Ministry from Indiana Wesleyan University, an MS in Community Counseling from Georgia State University, and a diploma in Christian counseling from Psychological Studies Institute. Michael also has a Ph.D. from the University of Georgia in Child and Family Development / Marriage and Family Therapy where he specialized in marital sexual therapy. His dissertation was on "Sexual Desire Discrepancy in Married Couples". Michael is a co-founder of Sexual Wholeness, Inc.
Dr. James Childerston is a clinical psychologist specializing in a broad spectrum of psychological disciplines including individual and couple therapy, 
as well as medical and pharmacological consulting. He is a nationally known author and a widely sought speaker who has led seminars and retreats across the United States on marital enrichment, managing emotions, communication skills and conflict resolution strategies, and fostering relational closeness. He also has demonstrated expertise in treating sexual dysfunction and addressing sexuality and aging. Dr. Childerston is board certified in medical psychology, psychopharmacology, and sex therapy. He is a founder of The Academy of Medical Psychology and served as Vice President for several years before serving 10 years as President. He is on the faculty of the Institute for Sexual Wholeness and the Board of Directors of Sexual Wholeness, Inc. He is the co-author of A Celebration of Sex After 50 and Purity & Passion: Authentic Male Sexuality. Jim is an avid sports enthusiast and enjoys traversing the globe with his wife, Carolyn.
Debra Taylor, MA is a Marriage and Family Therapist and a Certified Sex Therapist. She teaches sex therapy courses through the Institute for Sexual Wholeness at Richmont Graduate University in Atlanta, Georgia, and has presented on various marriage and sexuality topics in graduate schools and conferences throughout the United States and internationally. She earned her M.A. in Marriage, Family, and Child Counseling from Azusa Pacific University, and a Certificate in Human Sexuality from the Neuropsychiatric Institute at U.C.L.A. Debra is a co-founder of Sexual Wholeness, Inc., an organization which seeks to "unveil God's truth about sexuality" through professional training, retreats, seminars, writing and production of audio/video educational materials. She is a co-author with Archibald Hart and Catherine Hart-Weber of Secrets of Eve: Understanding the Mystery of Female Sexuality. Debra and her husband, Kent, have been married for 44 years and are the parents of two young adults.
Course Description: This training teaches classical and current theories and techniques in sexual dysfunction, sexual addiction and compulsivity, and paraphilias.
Course Objectives: Within the context of this 22 hour workshop, participants will be able to:
Discuss the history of sexual desire disorders.
Illustrate some of the complexity of diagnosing and treating problems of sexual desire.
Identify common differential diagnoses for problems related to sexual desire.
Discuss the prevalence of conflict and distress in marriages related to issues of sexual desire.
Identify and contrast three basic types of sexual desire.
Evaluate current DSM-5 criteria for disorders of sexual desire.
Create a protocol for addressing issues of sexual desire in clients.
Identify DSM-5 diagnostic criteria for paraphilias and identify common paraphilias and paraphilic disorders.
Utilize common assessment tools and techniques for paraphilias.
Analyze their own biases of paraphilias and paraphilic disorders.
Explain the history of the concept of sexual addiction including past and present definitions of the terms involved.
Utilize various models for diagnosing sexual addiction.
Identify the cycle of addiction and of recovery.
Identify a protocol to follow in addressing poor sexual discipline, sexual acting out behavior, and sexually compulsive behavior.
Describe the history and process of the 12 step model of treating sexual addiction.
Describe the complexity in diagnosis as to the etiology of the sexual dysfunctions.
Discuss the medical conditions and diseases associated with sexual dysfunctions.
Discuss the effect of medications associated with sexual dysfunctions.
Discuss the medications used to treat sexual dysfunctions
Evaluate erectile dysfunction in terms of the physical and/or psychological causes
Apply treatment protocols associated with erectile dysfunction
Evaluate rapid ejaculation in terms of the physical and/or psychological causes.
Utilize a protocol for treating rapid ejaculation.
Describe the possible causes of delayed/inhibited ejaculation
Utilize a protocol for treating delayed/inhibited ejaculation.
Evaluate painful intercourse in males.
Registration Information
Continuing Education
22 CEs Awarded
Workshop Level
Intermediate. Human Sexuality is a required pre-requisite for this course.
Course Schedule
TBD: 9am – 7pm
TBD: 9am – 7pm
TBD: 8am – 4pm
Fees
$800.00

Plus Textbooks

Professional Students taking the course toward ABCST Sex Therapy Certification on a Pass-Fail basis

*If you are not an ABCST member, then contact Mallory Oxendine at mallory@sexualwholeness.com to become one now.

(Completion of all readings an assignments are required in order to receive CE credits)

$350.00

Plus Textbooks

Course Alumni: Students or Alumni retaking the course as a refresher
Richmont Tuition Rates

Plus Textbooks

Individuals who are not pursuing ABCST certification or those who need the course credits to appear on their official transcripts at another university will need to apply as a non-degree seeking student. Contact the Office of Admissions at admissions@richmont.edu to apply.
For registration and CE questions, please call 404.835.6128 or email alumni@richmont.edu.
For course questions, please contact Anna Stubbs anna@sexualwholeness.com.
Refunds: In order to receive a full refund, requests must be made prior to July 1, 2022.
There is no known commercial support for this program.
Richmont Graduate University is approved by the American Psychological Association to sponsor continuing education for psychologists. Richmont Graduate University maintains responsibility for this program and its content.