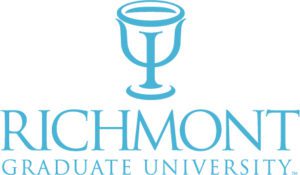 in partnership with
When: November 13-15, 2020
Where/How: Live Webinar *Zoom link will be sent the week of the training.
Presented by
Dr. Doug Rosenau is a Licensed Psychologist, Marriage & Family Therapist, and Diplomat of the American Board of Sexology (ABS). Another pioneer in Christian sex therapy, Doug is a popular speaker and the best-selling author of A Celebration of Sex. He is a full clinical member of the Society for Sex Therapy and Research (SSTAR), and he teaches Human Sexuality as an adjunct professor at Dallas Theological Seminary, Reformed Theological Seminary, and Richmont Graduate University. Dr. Doug is a graduate of Dallas Theological Seminary (Th.M.), and received his doctorate (Ed.D.) from Northern Illinois University. As co-founder and current Executive Director of the Christian organization Sexual Wholeness, Inc., he has helped to create the Institute for Sexual Wholeness that trains Christian sex therapists and educators.
Dr. Mark A. Yarhouse is the Rosemarie S. Hughes Endowed Chair and Professor of Psychology at Regent University, where he teaches in the Doctoral Program in Clinical Psychology. Dr. Yarhouse is a licensed clinical psychologist and licensed marriage and family therapist. He is currently the chair of the task force on LGBT issues for Division 36 (Psychology of Religion and Spirituality) of the American Psychological Association (APA). In 2015, Dr. Yarhouse served on an APA consensus panel to provide input to the Substance Abuse and Mental Health Services Administration (SAMHSA) on services to minors, specifically sexual minority and gender non-conforming youth. He is author or co-author of several books and peer-reviewed journal articles on the intersection of religious and sexual and/or gender identity.
Course Description
This advanced course focuses on an intermediate and advanced understanding of the topics of sexual orientation and sexual identity. It considers theological, biological, and sociocultural perspectives on sexual orientation and sexual identity, as well as clinical and applied perspectives with a focus on assessment and intervention when clients present with sexual identity concerns.
Course Objectives
As a result of this workshop, participants will be able to:
Articulate current thought on the biological perspectives on human sexuality.
Articulate sociocultural influences on human sexuality and sexual behavior.
Distinguish between and explain various models of sexual identity development.
Discuss recent professional, legal, and ethical developments as they relate to work with sexual minorities.
Articulate emerging professional, legal, and ethical issues relevant to their work with gender variant persons.
Discuss sexual identity issues presented by individuals, couples, and families in conflict.
Discuss gender identity issues presented by individuals, couples, and families in distress.
Demonstrate various models available for group therapy with sexual minorities and will be able to identify the unique challenges within these models.
Utilize and synthesize information from current research findings on mixed-orientation couples.
Identify clinical issues relevant to mixed-orientation couples.
Distinguish between different theories of etiology as they apply to emerging gender identities and gender dysphoria.
Apply an effective approach for intervening with mixed-orientation couples who present for therapy.
Practice skills in navigating common questions adolescents face within sexual identity exploration consistent with the 2009 APA task force report on appropriate therapeutic responses to sexual orientation.
Demonstrate an understanding of the treatment recommendations appropriate in report writing consistent with the Substance Abuse and Mental Health Services Administration recommendations for providing services to minors who experience sexual identity concerns.
Compare and contrast different client-affirmative models of care.
Discuss common clinical concerns relevant to sexual minorities and gender variant persons.
Compare and contrast theories for the etiology of sexual orientation.
Explain narrative therapy and identify applications of this approach within clinical practice.
Utilize treatment recommendations appropriate for report writing consistent with the Substance Abuse and Mental Health Services Administration recommendations for providing services to minors who experience gender dysphoria.
Utilize consultation and provide feedback to families within the context of gender identity consultation.
Identify the common clinical issues related to gender identity consultation and treatment for more effective consultation with individuals, families, and religious communities.
Apply services to gender non-conforming persons from both religious and nonreligious populations.
Navigate and respond to common questions presented by adolescent clients related to their gender identity.
Describe the assessment measures commonly used when conducting gender dysphoria evaluations for those gender non-conforming persons who are seeking diagnostic clarification.
Practice skills and develop an increased understanding of what is needed to facilitate an environment for clients navigating religious and sexual identity conflicts.
Course Schedule
Friday, November 13, 2020: 9am – 7pm
Saturday, November 14, 2020: 9am -7pm
Sunday, November 15, 2020: 8am – 4pm
Basic Topic Schedule
Day 1
Introduction to Course & Instructor(s)

Theological perspectives on sexuality

3 Lenses

Research on sexual orientation, sexual identity & gender dysphoria

Professional/ethical issues

Day 2
Sexual Identity Therapy with Narrative SIT

Continuum of responses/clinical options

Mixed Orientation couples

Youth/Parents

Group Therapy

Day 3
Gender Identity/Dysphoria

Emerging Gender Identities
Registration Information
Continuing Education: ­­ 22 CE credits awarded.
Workshop Level: Advanced (Human Sexuality is a required pre-requisite for this course).
Target Audience: Marriage and Family Therapists, Clinical Mental Health Counselors, Psychologists, and Graduate Students
Fees
$800.00

Plus Textbooks

Professional Students taking the course toward ABCST Sex Therapy Certification on a Pass-Fail basis

*If you are not an ABCST member, then contact Mallory Oxendine at mallory@sexualwholeness.com to become one now.

(Completion of all reading and assignments are required in order to receive CE credits).

$350.00

Plus Textbooks

Alumni retaking the course as a refresher.
Richmont Tuition Rates

Plus Textbooks

Students of other universities who are taking the course and need the credits to appear on their official transcripts at another university will need to apply as a non-degree seeking student. Contact the Admissions Office at admissions@richmont.edu to apply.
For registration and continuing education questions, please contact Martha Busby at mbusby@richmont.edu.
For course questions, please contact Anna Stubbs at anna@sexualwholeness.com.
There is no known commercial support for this program.
Richmont Graduate University is approved by the American Psychological Association to sponsor continuing education for psychologists. Richmont Graduate University maintains responsibility for this program and its content.