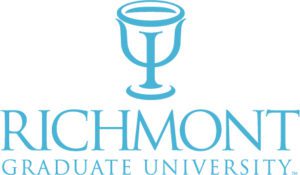 Along with
Presents
Sexuality: Medical Issues, Trauma, and Abuse
April 12-14, 2019
Richmont Graduate University
1900 The Exchange, Building 100, Atlanta, GA 30339
Registration: Click here
Presented by:
Michael Sytsma, PhD
Dr. Michael Sytsma is a Licensed Professional Counselor in the state of Georgia, a Certified Sex Therapist, and a Certified Sexual Addictions Specialist (Trainer level). He is also an ordained minister with The Wesleyan Church and has served as a staff pastor for churches with attendance from 30 to over 1000. He is currently appointed to Building Intimate Marriages, Inc. by The Wesleyan Church. Michael received his BS in Christian Ministry from Indiana Wesleyan University, an MS in Community Counseling from Georgia State University, and a diploma in Christian counseling from Psychological Studies Institute. Michael also has a Ph.D. from the University of Georgia in Child and Family Development / Marriage and Family Therapy where he specialized in marital sexual therapy. His dissertation was on "Sexual Desire Discrepancy in Married Couples".
Doug Rosenau, EdD
Dr. Doug Rosenau is a Licensed Psychologist, Marriage & Family Therapist, and Diplomat of the American Board of Sexology (ABS). Another pioneer in Christian sex therapy, Doug is a popular speaker and the best-selling author of A Celebration of Sex. He is a full clinical member of the Society for Sex Therapy and Research (SSTAR), and he teaches Human Sexuality as an adjunct professor at Dallas Theological Seminary, Reformed Theological Seminary, and Richmont Graduate University. Dr. Doug is a graduate of Dallas Theological Seminary (Th.M.), and received his doctorate (Ed.D.) from Northern Illinois University. As co-founder and current Executive Director of the Christian organization Sexual Wholeness, Inc., he has helped to create the Institute for Sexual Wholeness that trains Christian sex therapists and educators.
James Childerston, PhD
Dr. James Childerston is a clinical psychologist specializing in a broad spectrum of psychological disciplines including individual and couple therapy, 
as well as medical and pharmacological consulting. He is a nationally known author and a widely sought speaker who has led seminars and retreats across the United States on marital enrichment, managing emotions, communication skills and conflict resolution strategies, and fostering relational closeness. He also has demonstrated expertise in treating sexual dysfunction and addressing sexuality and aging. Dr. Childerston is board certified in medical psychology, psychopharmacology, and sex therapy. He is a founder of The Academy of Medical Psychology and served as Vice President for several years before serving 10 years as President.  He is on the faculty of the Institute for Sexual Wholeness and the Board of Directors of Sexual Wholeness, Inc.  He is the co-author of A Celebration of Sex After 50 and Purity & Passion: Authentic Male Sexuality.
Vanessa Snyder, PhD
Dr. Vanessa Snyder currently serves as the interim president of Richmont Graduate University. She is both a Licensed Professional Counselor and Licensed Marriage and Family Therapist in private practice in Atlanta, Georgia. She is a 2008 graduate of Richmont Graduate University. Her areas of research interests include: sexual abuse and trauma; trauma effects on the God perception; assessment and play/art therapy, in treatment of adults who experience trauma/complex trauma; complex trauma model protocol used for human trafficking and dissociative disorders. She is currently working with Hope for Justice (Nashville, TN) on research and program evaluations of trauma treatment models in sex trafficking shelters.
Course Description: Sexuality, Medical Issues, Trauma, and Abuse is an intermediate course in counseling for sexual issues. This course covers the two main subject areas of advanced physiological issues (primarily hormones and medications) and counseling for sexual trauma and abuse. Students explore current theories and research in these subject areas as well as continuing to develop their theory of sexuality in these subject areas. Special attention is also given to exploring the problem of pain and self care of the therapist when working with trauma.
Course Objectives: As a result of this presentation, participants will be able to:
Develop a comprehensive overview of pain and suffering.
Identify and begin to treat the sexual effects of sexual abuse survivors, victims of rape, and trauma due to infidelity and infertility.
Discuss treatment of perpetrators of sexual violence and sexual abuse.
Utilize an operational trauma language in the therapeutic setting as well as create therapeutic dialogue.
Identify common models of trauma response
Utilize common models of trauma response in the clinical setting.
Create treatment interventions, or referrals when working with traumatized clients.
Create basic therapeutic answers and interventions around common traumatic responses.
Describe the role of hormones in human sexuality.
List common medications and their role in the therapeutic process.
Educate clients on the possible sexual side effects of common medications.
Explain the impact and interactions of medications and sex.
Create treatment interventions, or referrals around the sexual effects of sexual abuse on intimacy
Assess and summarize the effects of sexual abuse on interpersonal relationships.
Compare the differences and similarities of pastoral counseling and clinically trained therapists in sexual abuse and trauma counseling.
Discuss types of trauma in affairs, infertility, and childbirth.
Assess and strategically practice referring clients when needed.
Practice safe therapeutic boundaries when dealing with sexual abuse and traumatic issues in the clinical setting.
Explain the accuracy and utility of materials presented, limitations of content, and most common risks when practicing sex therapy.
Basic Topic Schedule
Day
Lecture
Day 1
·       The Problem of Pain & Suffering, Part 1

·       Introduction to Trauma

·       Sexual Trauma

·       Introduction to Psychopharmacology

·       Treatment of Male Survivors

·       "Compassion Fatigue", Therapist Burnout, and Self-Care Strategies

 

Day 2
·       The Problem of Pain & Suffering, Part 2

·       Hormones & Sexuality

·       Sexual Abuse Protocol

·       Sex and Medications (Part I & II)

·       Treatment of the Sexual Effects of Sexual Abuse on Intimacy

 

Day 3
·       The Problem of Pain & Suffering, Part 3

·       Relational Effects of Sexual Trauma

·       Lessons Learned by a Pastor/Therapist

·       Trauma in: Affairs, Infertility, and Childbirth
Registration Information
Continuing Education:­
22 CE Credits Awarded. Partial attendance will not be awarded.
Workshop Level:
Intermediate. Human Sexuality is a prerequisite to be eligible to enroll for this class.
Course Schedule:
April 12: 9am – 7pm     |     April 13: 9am – 7pm     |      April 14: 8am – 4pm
Fees:
Professional Students taking the course toward ABCST Sex Therapy Certification on a Pass-Fail basis – $800 (plus textbooks)

Registrants are required to complete all course readings and assignments toward Certification.
This CE training will not go on your transcript. If you would like course credit for this training, then you will need to register as a non-degree student through Richmont's Record's Office. Contact Emily Aikins (eaikins@richmont.edu) if you would like to do so.

Course Alumni: Students or Alumni retaking the course as a refresher – $350
Registration:
For registration, click here.
For registration and CE questions, please contact Martha Busby at mbusby@richmont.edu.
For questions regarding the course, please contact Mallory Oxendine at mallory@sexualwholeness.com.
Refunds: Full refunds will only be issued if requested prior to April 8, 2019.
There is no known commercial support for this program.
Richmont Graduate University is approved by the American Psychological Association to sponsor continuing education for psychologists. Richmont Graduate University maintains responsibility for this program and its content.