Helping Clients Rewrite Their Narratives: How the Stories They Tell Themselves are Ruining Their Lives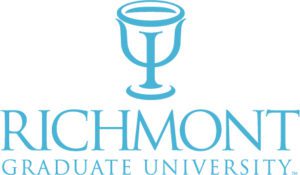 Presents
Helping Clients Rewrite Their Narratives:
How the Stories They Tell Themselves are Ruining Their Lives
May 28, 2021
Live Webinar
Presented by:
Linda Buchanan, Ph.D.
Dr. Linda Buchanan is a psychologist who has been working in the mental health field for over 30 years. She received her master's degree from Georgia State University and a Diploma from the Psychological Studies Institute (now known as Richmont University) in Christian Counseling from which she received the Distinguished Alumnus Award. Dr. Buchanan then went on to receive her Ph.D. from Georgia State University with a specialty in family therapy. Dr. Buchanan founded Atlanta Center for Eating Disorders in 1993, which was acquired by Walden Behavioral Care in 2017. She now primarily focuses on consulting and writing. Her book A Clinician's Guide to Pathological Ambivalence was published in 2019, the content of which she has presented at national and international conferences. She has also self-published three workbooks (one serves as a client companion to the Clinician's Guide) which can be found on her website at www.lindapaulkbuchanan.com. Additionally, she has published four research articles on the treatment of eating disorders including two outcome studies of the treatment provided at Atlanta Center for Eating Disorders and two book chapters. Dr. Buchanan serves as a peer reviewer of American Psychological Association (APA) Journals and writes a blog called From One Therapist to Another, writing about experience gained in 35 years of clinical practice. She has been married for over 30 years and is the mother of two adopted sons.
Course Description:
The narratives of our clients are often full of fallacy that can negatively affect efforts toward recovery. The environment as well as the inherent sensitivity of the child and the age of the child affect these narratives when stressors are experienced. Stories that our clients tell themselves can contain false scripts, which interfere with their ability to understand their needs, and may create severe ambivalence about getting their needs met (specifically around the needs of comfort and efficacy). Additionally, every time a thought, feeling or behavior is repeated, the neural pathways are strengthened making it very difficult to believe affirmations or truths that others voice to them.
This presentation will provide a systematic procedure for dealing with this problem. Useful definitions of schemas, narratives and scripts will be given so that techniques can be chosen to aid in dealing with each of these phenomena. The presentation will also provide very specific strategies for helping people increase awareness of the narratives, which they have developed and understand the factors that have combined to influence their narratives. Attendees will be given handouts that clients can fill out to serve as a template for writing their old story in narrative form. Additionally, they will be given handouts, which enable their clients to write a new story, which utilizes aspects of their authentic self. These strategies will focus on identity and values. Finally, since insight is not enough to change the brain, participants will be given specific strategies that are well designed for rewiring the brain to be receptive to the new narrative. Strategies will be chosen from ACT, DBT, and CBT.
Course Objectives: As a result of this presentation, participants will be able to:
Educate their clients on the various factors , which affect the nature of narrative.
Utilize a template designed to enable their clients to increase mindfulness of the false narratives that they have developed which may be preventing them from having a satisfying life and decreasing their ability to utilize therapy effectively.
Utilize a template designed to enable their clients to re-evaluate their false narratives and write a new narrative, which is more effective and true to their authentic selves.
Utilize specific mindfulness strategies from a variety of sources such as ACT, DBT, and CBT for rewiring the old story and replacing it with the new narrative.
Educate their clients on the link between false beliefs in their narrative and the development of ambivalence
Utilize strategies for dealing with ambivalence
Demonstrate an ability to avoid being the target of their clients' projections
Basic Topic Schedule
| | |
| --- | --- |
| Day | Lecture |
| 9:00AM-10:30AM | Introduction, narrative approaches, factors which affect the nature of narratives |
| 10:30AM-10:45AM | AM break |
| 10:45AM-12:15PM | Assessing scripts and side-stepping projections, rewriting narratives |
| | |
| --- | --- |
| 12:15PM-12:45PM | Lunch |
| 12:45PM-2:15PM | Strategies for rewiring the brain for a new narrative |
| | |
| --- | --- |
| 2:15PM -2:30PM | PM Break |
| 2:30PM-3:40PM | Dealing with ambivalence produced by faulty narratives |
Registration Information
Fees: $95 – Richmont students / $135 – Richmont alumni, faculty, & staff / $159 – Guests
Continuing Education:
­6 CE Credits Awarded. Partial attendance will not be awarded.
Workshop Level:
Beginner to Intermediate.
Target Audience:
Professional Counselors, Psychologists, Marriage & Family Therapists, Social Workers, Graduate Students
Registration:
For registration and CE questions, please contact Martha Busby at mbusby@richmont.edu.
Refunds: In order to receive a full refund, requests must be submitted prior to the Friday before the training.
There is no known commercial support for this program.
Richmont Graduate University has been approved by NBCC as an Approved Continuing Education Provider, ACEP No. 4534. Programs that do not qualify for NBCC credit are clearly identifited. RGU is solely responsible for all aspects of the programs
Richmont Graduate University is approved by the American Psychological Association to sponsor continuing education for psychologists. Richmont Graduate University maintains responsibility for this program and its content.
References:
Acevedo, B.P., Aron, E.N., Aron, A., Snagster, M.D., Collins, N., & Brown, L.L. (2014). The highly sensitive brain: an fMRI study of sensory processing sensitivity and response to others emotions. Brain and Behavior, 4(4), 580-594.
Hayes, S. C., Levin, M.E., Plumb-Vilardage, J., Villatte, J.L., & Pistorelly, J (2013). Acceptance and commitment therapy and contextual behavioral science: Examining the progress of a distinctive model of behavioral and cognitive therapy. Behavior Therapy, 44(2), 180-198.
Metcalf, L. (2017). Solution focused narrative therapy. NY, NY: Springer Press.
Mitchell, C. (2018). Priming: Programming the Mind for Habit Change and Success. Mind Management Publishing.
Vromans, L.P. & Schweitzer, R.D. (2011). Narrative therapy for adults with major depressive disorder: Improved symptom and interpersonal outcomes. Psychotherapy Research, 21 (1), 4-15.
Wilson, T.D. (2015). Redirect: Changing the Stories We Live. Back Bay Books.