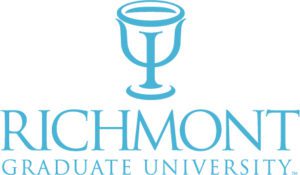 in partnership with
HUMAN SEXUALITY: A THERAPEUTIC INTEGRATION
When: October 21-23, 2022
Where: Richmont's Atlanta Campus (1900 The Exchange SE, Bldg. 100, Atlanta, GA 30339)
Presented by
Dr. Michael Systma is a Licensed Professional Counselor in the state of Georgia, a Certified Sex Therapist, and a Certified Sexual Addictions Specialist (Trainer level). He is also an ordained minister with The Wesleyan Church and has served as a staff pastor for churches with attendance from 30 to over 1000. He is currently appointed to Building Intimate Marriages, Inc. by The Wesleyan Church. Michael received his BS in Christian Ministry from Indiana Wesleyan University, an MS in Community Counseling from Georgia State University, and a diploma in Christian counseling from Psychological Studies Institute. Michael also has a Ph.D. from the University of Georgia in Child and Family Development / Marriage and Family Therapy where he specialized in marital sexual therapy. His dissertation was on "Sexual Desire Discrepancy in Married Couples." Michael is a co-founder of Sexual Wholeness, Inc.
Debby Wade, MA is a Licensed Professional Counselor, Licensed Marriage and Family Therapist and Certified Sex Therapist in Grapevine, Texas. Since receiving her M.A. degree from Hardin-Simmons University in Marriage and Family Therapy, she has worked in both inpatient and outpatient treatment settings. She founded Authentic Christian Therapeutic (ACT) Solutions to aid in the emotional and spiritual growth of individuals, couples and families. Debby is a presenter for public and professional organizations. She speaks on various topics including: communication, marriage, issues relating to children and adolescents, and mental health issues. At ACTSolutions, she works with adults, adolescents, couples and families, and offers play therapy for children. She also leads women's groups exploring relational challenges and spiritual issues impacting the lives of women.
Course Description
Provides a basic introduction course to counseling for sexual issues. Utilizing the DEC-R (Dialogue, Education, Coaching and Referral) model, students are introduced to methods for implementing the DEC-R with sexual issues in counseling, basics of sexual biology and psychology, sexual and gender development, sexual dysfunction, and basic intervention techniques for sexual problems. Students are also challenged in their own growth and development in sexuality as they learn to teach and counsel more effectively on sexual concerns.
Course Objectives
As a result of this workshop, participants will be able to:
Describe and feel comfortable with their own sexuality and possible counter-transference.
Use different sexual language as well as talk and counsel in the sexual area of personality and relationships.
Utilize an operational sexual language in the therapeutic setting as well as create therapeutic dialogue.
List and describe male and female sexual anatomy.
Explain sexual biology, hormones, sexual responses, autonomic nervous system and sexual functioning with the skills to do effective psycho-education in the clinical setting.
Explain sexual development and apply this in sexual education of parents.
Recognize, explain, and critique gender differences and gender identity issues.
Describe and critique broader concepts of sexual identity and orientation and their impact on family and couple functioning.
Recognize and dispute common sexual myths, false attributions, and unrealistic expectations with correct information.
Differentiate between common models of sexual response and utilize them in the clinical setting.
Assess and summarize the effects of aging on sexual response and functioning.
Recognize, create treatment interventions, or referrals around compulsive or addictive sexual behaviors.
Distinguish between different sexually transmitted diseases and coping or treatment strategies
Recognize and educate clients on the possible sexual side effects of common medications.
Demonstrate the ability to create basic therapeutic answers and interventions around common male and female sexual dysfunctions.
Utilize the skills of coaching clients through sexual self-help protocols.
Assess and strategically practice referring clients when needed.
Recognize and practice safe therapeutic boundaries when dealing with sexual issues in the clinical setting.
Explain the accuracy and utility of materials presented, limitations of content, and most common risks when practicing sex therapy.
Course Schedule
Friday, October 21, 2021: 9am – 7pm EST
Saturday, October 22, 2021: 9am -7pm EST
Sunday, October 23, 2021: 8am – 4pm EST
Basic Topic Schedule
Day 1
Sex in History & Culture

Person of the Therapist

Dec-R Intro

Sexual Dialogue

Taking a Sexual History

Sexual & Reproductive Anatomy: Function and Response

Pregnancy/Hormones/Menopause

Birth Control

Day 2
Sex and Aging

Myths & Attributions

Sexual Development/ Sex Ed

Sex and Medications

STD's

Sexual Behaviors & Values Clarification

Single Sexuality

Atypical Sexuality

Sexual Addiction: Definitions & Diagnoses

Sexual Addiction: Co-addiction & Treatment

Day 3
Gender Differences

Sexual Identity: Attraction/Orientation

Models of Sexual Response

Basic Sex Therapy: DSM Diagnosis & Triune Brain

Sexual Desire Disorders

Treating Female Issues: Arousal, Orgasm, & Pain Disorders

Treating Male Disorders: Arousal & Orgasm

Making Referrals

Questions
Registration Information
Continuing Education: 22 CEs
Workshop Level: Beginner
This introductory course serves as a prerequisite for the Advanced Sexual Trauma and Abuse Course.
Target Audience: Psychologists, Professional Counselors, Marriage and Family Therapists, Social Workers, Graduate Students
Fees
$800.00

Plus Textbooks

Completion of all reading and assignments is required in order to receive CE credits.

(To take this class toward ABCST certification, contact Mallory Oxendine at mallory@sexualwholeness.com to become an ABCST member now.)

$350.00

Plus Textbooks

Alumni retaking the course as a refresher.
Richmont Tuition Rates

Plus Textbooks

Students of other universities who are taking the course and need the credits to appear on their official transcripts at another university will need to apply as a non-degree seeking student. Contact the Admissions Office at admissions@richmont.edu to apply.
For registration and continuing education questions, please contact ContinuingEd@richmont.edu.
Refund policy: In order to receive a full refund, requests must be made prior to October 14, 2022.
There is no known commercial support for this program.
Richmont Graduate University is approved by the American Psychologist Association to sponsor continuing education for psychologists. Richmont Graduate University maintains responsibility for this program and its content.