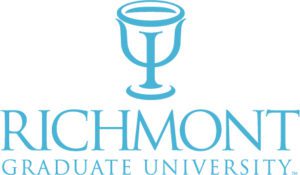 along with
presents
INTERMEDIATE FOUNDATIONS OF SEX THERAPY
(formerly: Basic Issues in Sex Therapy)
October 6-8, 2023 (Fri & Sat 9:30 am-7:30 pm EST, Sun 9:30 am-4:30 pm EST)
Location: This course will be offered LIVE in Dallas, TX at the Institute for Sexual Wholeness classroom
AND LIVE REMOTE
Presented by
Dr. Michael Sytsma is a Licensed Professional Counselor in the state of Georgia, a Certified Sex Therapist, and a Certified Sexual Addictions Specialist (trainer level). He is also an ordained minister with The Wesleyan Church and has served as a staff pastor for churches with attendance from 30 to over 1000. He is currently appointed to Building Intimate Marriages, Inc. by The Wesleyan Church. Michael received his BS in Christian Ministry from Indiana Wesleyan University, an MS in Community Counseling from Georgia State University, and a diploma in Christian counseling from Psychological Studies Institute. Michael also has a Ph.D. from the University of Georgia in Child and Family Development/Marriage and Family Therapy where he specialized in marital sexual therapy. His dissertation was on "Sexual Desire Discrepancy in Married Couples." His book Secrets of Sex & Marriage: 8 Surprises That Make All the Difference was released in February 2023.
Dr. Gary Barnes is a Licensed Psychologist, a Certified Sex Therapist, and a Professor of Counseling at Dallas Theological Seminary. He is also an ordained Anglican Priest with the Anglican Church of North America and maintains a part-time private practice since 1995. Gary received his BS degree from Cornell University, his ThM degree from Dallas Theological Seminary, and his PhD from Columbia University in Counseling Psychology. He is the co-editor of the book Sanctified Sexuality: Valuing Sex in an Oversexed World (2020), as well as authoring numerous articles and chapters on the integration of theology and psychology as applied to marriage, family, and sexuality. His is also co-producer of the documentary Compelling Love and Sexual Identity. He has recently become the Director of the Institute for Sexual Wholeness.
Dr. Debra Taylor is a Licensed Marriage and Family Therapist and a Certified Sex Therapist. She teaches sex therapy courses through the Institute for Sexual Wholeness and has presented on various marriage and sexuality topics in graduate schools, conferences, and churches throughout the United States and internationally. She earned her MA in Marriage, Family, and Child Counseling from Azusa Pacific University, a Psy.D. in clinical psychology from California Southern University, and a Certificate in Human Sexuality from the Neuropsychiatric Institute at UCLA. Debra is a co-founder of Sexual Wholeness, Inc. and the Director of the American Board of Christian Sex Therapists. She is co-author with Archibald Hart and Catherine Hart-Weber of Secrets of Eve: Understanding the Mystery of Female Sexuality.
Course Description: This course focuses on the profession of sex therapy, exploring historical, ethical, cultural, and research issues. Ethical dilemmas and decision-making in sex therapy are explored. Students expand their understanding and skills in working with sexuality in special populations, such as aging, chronic illness, and neurodiversity.
Course Objectives: Within the context of this 22 hour workshop, participants will be able to:
List and describe the male and female physical changes due to aging and their effect on sexuality
Assess and summarize the psychological and physical effects of aging on sexual response and functioning
Identify effects of physical disability on sexual relationships and possible therapeutic interventions
Construct treatment interventions around body image issues with aging and disability
Examine cultural concepts around single adulthood and sexual expression
Describe and critique dating rituals and their effect on creating long-term, intimate relationships
Critique historical and contemporary issues in sexology
Compare similarities and differences in sex therapy professional organizations and journals
Examine socio-cultural issues in sexual values and norms
Identify therapeutic approaches to diversity and culture in sexuality
Summarize critical components of ethics in sexology and sex therapy
Examine evident-based findings related to sexual and gender identity
Identify problems of research in sexology
Examine theories of sex therapy
Demonstrate knowledge of sex therapy from a system perspective.
Evaluate approaches to taking a sex history and assessment
Examine the most common risks when practicing sex therapy
Basic Topic Schedule:
Day One
Sex Therapy Field and Theories, Assessment and History-taking

Welcome-Sexual Wholeness Introductions

History of the field of sexology

Theories in Sex Therapy and Systemic Sex Therapy

Assessment and Taking a Sex History

Culturally Aware Sex Therapy

Day Two
Ethic and Sex Therapy
and Sex Therapy with Diverse Populations Theology of sex (integration)Ethics in Sexual Research and TherapySexual Identity (SSA)Gender Identity
Day Three
Sex Therapy with Diverse Populations

Sex Therapy with Aging

Disability and Sex Therapy

Neurodiversity and Sex Therapy
Registration Information
** Participants must have completed the Introductory Course – Human Sexuality prior to registering for this course. **
Continuing Education: 22 CE credits awarded
Workshop Level: Intermediate
Target Audience: Psychologists, Clinical Mental Health Counselors, Marriage and Family Therapists, Social Workers, Graduate Students
Course Schedule
Friday, October 6, 2023: 9:30 am-7:30 pm EST
Saturday, October 7, 2023: 9:30 am-7:30 pm EST
Sunday, October 8, 2023: 9:30 am-4:30 pm EST
Fees
$800.00 Plus Textbooks
Professional Students taking the course toward ABCST Sex Therapy Certification on a Pass-Fail basis

(PLEASE NOTE: Completion of all readings and assignments is required in order to receive CE credits.)

$350.00

Plus Textbooks

Richmont alumni or ISW alumni retaking the course as a refresher
Richmont Tuition Rates Plus Textbooks
Individuals who need graduate course credits to appear on their official transcripts at another university will need to apply as a non-degree seeking student. Contact the Office of Admissions at admissions@richmont.edu to apply.
For registration and CE questions, please contact Amy Estes at ContinuingEd@richmont.edu.
For course-related questions, please contact Cory Collins at cory@sexualwholeness.com.
Refunds: In order to receive a full refund, requests must be made prior to September 29, 2023.
There is no known commercial support for this program.
Richmont Graduate University is approved by the American Psychologist Association to sponsor continuing education for psychologists. Richmont Graduate University maintains responsibility for this program and its content.